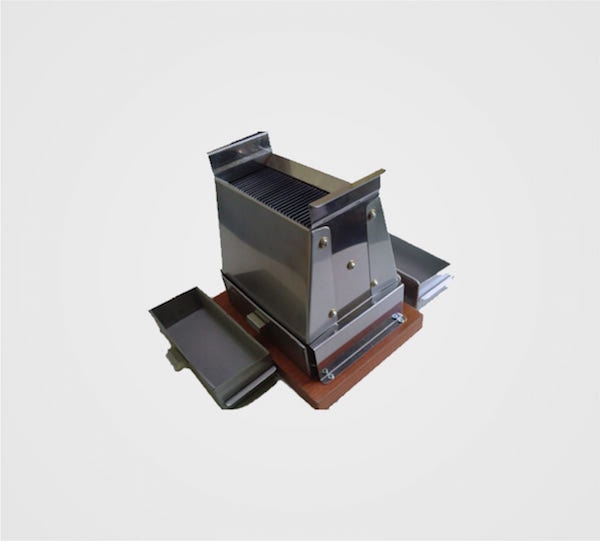 Rice Riffle Divider - 32 Channels
Stainless steel riffle divider for rice with 32 channels.
Primary Function:
Designed to meet the need of rice grading, it can handles 5kg of sample. The size and slope of the channels allow a smoother fall without damaging the grains.
Specifications:
Made from stainless steel
Dimension: 24x18cm / 9 1/2"x7"
Drawers: 2
Channels width: 1/2"
Four (4) drawers with rubber bottom for cushioning and protect the grain from damage.
Quote Request
*Your Information is Secure.